You are not chewed gum.
Advocates for Youth and Trojan launched a campaign to bring science-based sexual education to all kids.
Did you know anti-choice activists tell teens that if they have sex before marriage, future partners will look at them like chewed gum? I wonder if those same "activists" eat their eggs raw... Robbing kids of sex education doesn't work, and shaming them is cruel.
Taking Care of Business
Do you know how to take care of yourself and your partner(s)?
Odds aren't great when only 13 states mandate factually accurate sexual education.
How do we know we're doing IT right? Seriously. It's trial and error, maybe borrowing a few tips and tricks from porn, and maybe talking with friends about IT. Obviously I'm not talking about Pennywise, I'm talking about s-e-x.
Have you ever really stopped to think about what you know for sure about sex? How confident are you about that? Because I talk about sexual health day in and day out, and I still find myself regularly surprised.
I have to remind myself it's okay that I'm surprised, that I don't have to be an expert.
Part of that is because sex is intimate, and intimate knowledge requires vulnerability. At the same time, admitting that we don't know something is also really vulnerable. Sprinkle in any other vulnerabilities or insecurities around sex and we're screwed! And I don't mean in the good way.
I feel overwhelmed trying to continually learn, especially when it comes to my relationships with others. Learning with another person introduces so many more complexities. Instead of forcing myself to have all the answers, I remind myself to stay humble.
What does that look like? In the simplest sense, it's saying "I don't know, but I'd like to learn".
You may not know hanky code, and you don't necessarily need to go read that Wikipedia article, but you can put yourself in a space to learn its origins. To spoil the story, gay men used colored handkerchiefs to signal their interests so as to not have to be overt in less-safe times.
I fully stand with the Advocates for Youth; we need better, factually accurate sex education in schools. We also need to lower the barriers to learning about sex by encouraging people to say "I don't know, but I'd like to learn" and being met with appreciation.
Woman of the Year
Representation is so important, so it's great to see Megan Rapinoe be named Glamour's Woman of the Year.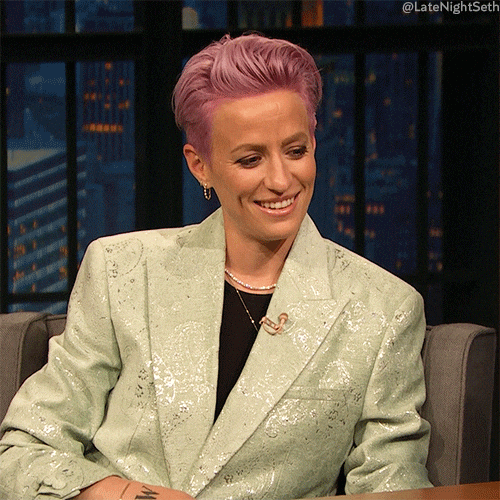 #fuckyeahmeganrapinoe
I've been a fan of Megan Rapinoe for at least a few years before she became an icon. The veracity of her game and the energy she brought to the pitch whenever she came on are undeniable traits of great athletes and great leaders.
She's consistently stood up for those without a voice, and is a regular reminder that there is no cookie cutter for success in sports or life. Being named Woman of the Year is just another accolade in Megan's long list, but it's also a sign to non-hetero-normative women that they can break glass ceilings too.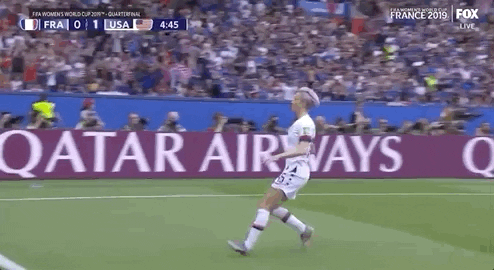 Take a bow, Megan. You deserve it.