Ups and Downs
A reminder that the epidemic isn't over, the march towards progress, and the battle for acceptance.
This week's collection of articles felt all over the place. Good and bad, up and down, the world of healthcare and equality are always a mixed bag.
Enjoy!
---
After 19 years, a new strain of HIV has been identified. No need to panic, but it is a reminder that we've still got a long way to go in Ending the Epidemic and curing HIV.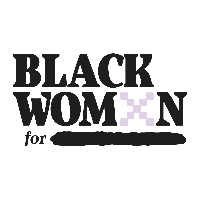 Senator Warren has regularly raised awareness to the shockingly high murder rate of black transwomen. In recognition of that, a group of black trans, cis, and gender-nonbinary women endorsed the Senator for president last week.
Out Magazine, among many others, covered the ruling against President Trump's guidelines permitting discrimination based on gender-identity. While it's a win, it's also an ongoing reminder of the war on people that don't look like the Trumps.
BuzzFeed News was early to report on an LA-area Catholic high school subjecting a student to conversion therapy. Even in blue states like California, queer people are regularly punished.
For those kids not growing up in liberal enclaves like LA, TV star Brian J Smith opened up to Attitude about growing up closeted in rural Texas. It's a story that ends happily (and has shirtless pics).