Happy Thanksgiving!
We'll start by saying that we're thankful for you.
Thankful that you're interested in reading what we have to say, thankful that many of you are proactively taking care of yourselves and your community, and thankful that you trust us to help.
We've put together a narrative to the past week's news. We start at eating healthy and end up at the rise in LGBTQ hate crimes. Along the way, we highlight HIV prevention and deeply-ingrained ignorance.
Enjoy!
Great healthcare includes sexual healthcare
Amida Care...
---
Happy Tuesday!
No, actually, we gathered some good news for you!
We've got news about treatment and prevention, recognition of current and past queer people, and highlights about queer education and entertainment.
Got any suggestions of what we should be reading? E-mail us!
---
The AP was the first to report new findings that patient self-collection leads to more diagnoses and treatment. This fits well within our vision of the future of sexual healthcare, so it's great to read!
---
Ups and Downs
A reminder that the epidemic isn't over, the march towards progress, and the battle for acceptance.
This week's collection of articles felt all over the place. Good and bad, up and down, the world of healthcare and equality are always a mixed bag.
Enjoy!
---
After 19 years, a new strain of HIV has been identified. No need to panic, but it is a reminder that we've still got a long way to go in Ending the Epidemic and curing HIV.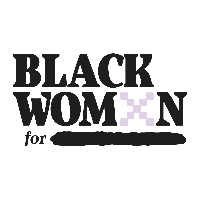 Senator...
---
A new newsletter format
For the next few weeks, I'm switching up the Tuesday newsletter format. I'll be grabbing a bunch of interesting articles loosely related to Kalamos and giving a little teaser on them. That way, you can pick a few things you're interested and better understand where I'm working from.
Enjoy!
---
Hope in a Box
TeenVogue introduced me to this amazing project. Hope in a Box collaborates with rural public schools to make classrooms more LGBT-friendly with inclusive books and curriculum.
---
PrEP–Pre-exposure Prophylaxis–commonly refers to drugs taken before exposure to prevent HIV infections. In France, they've begun trials for a proactive medication regimen to prevent syphilis; they're also referring to it as PrEP. This raises an important question, if PrEP can prevent syphilis and HIV, but are different protocols, what then is PrEP?
Scientific advances have started to free a generation of gay men from the shackles of the historic trauma of the AIDS Crisis. For many people, Truvada has replaced other forms of responsibility adopted during the epidemic. Expanding our definitions of PrEP is critical to further empowering and...
---
Choosing a selection results in a full page refresh.
Press the space key then arrow keys to make a selection.